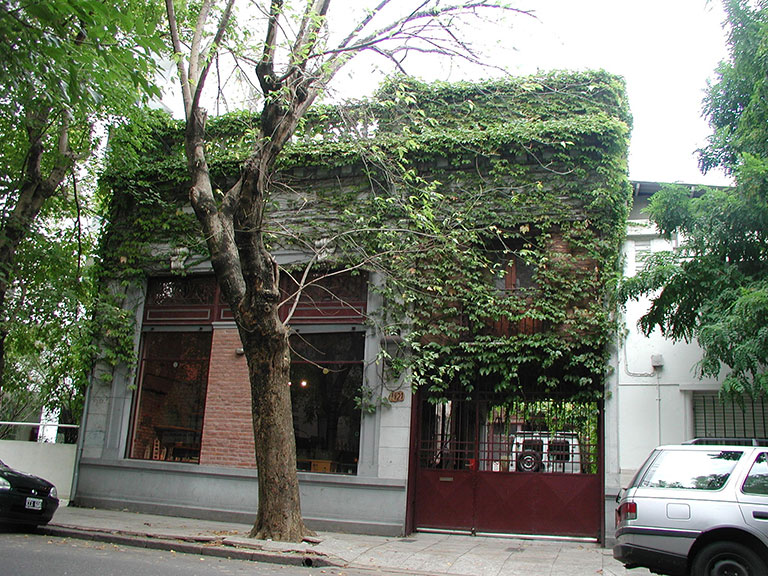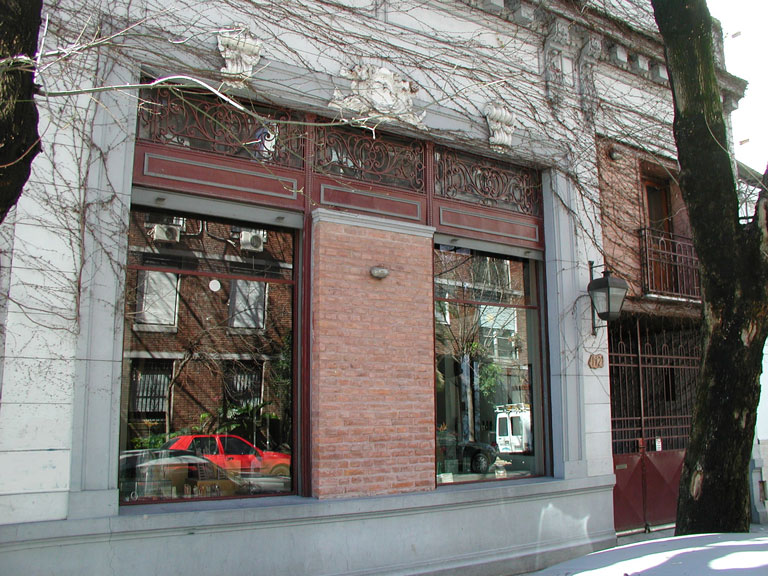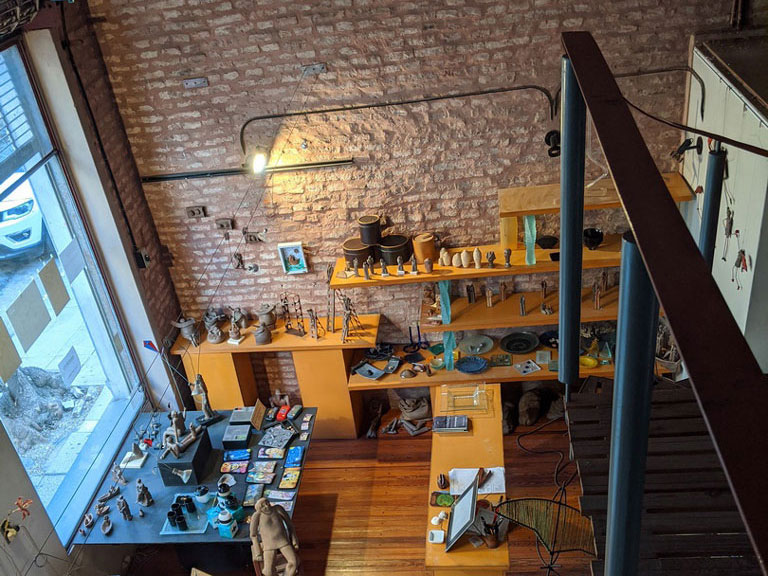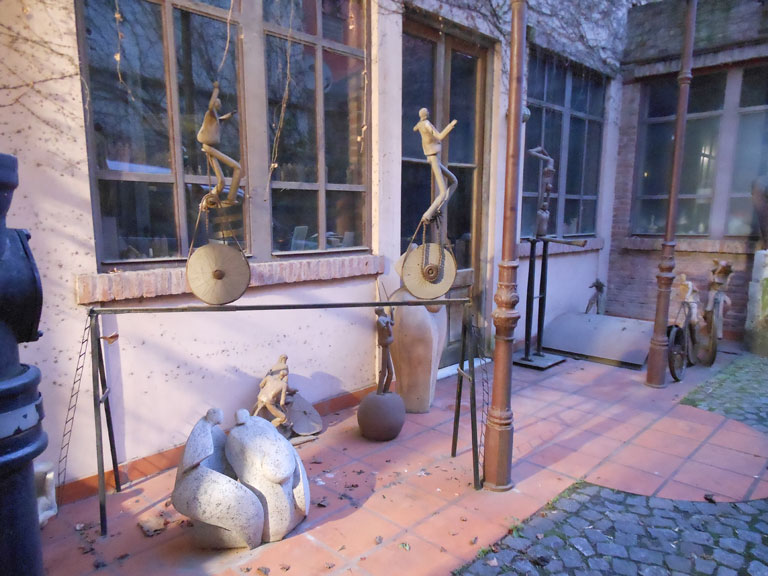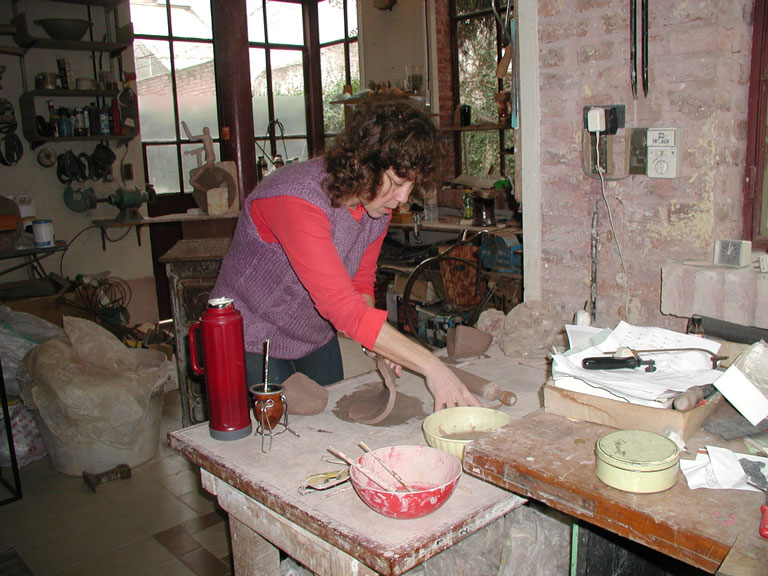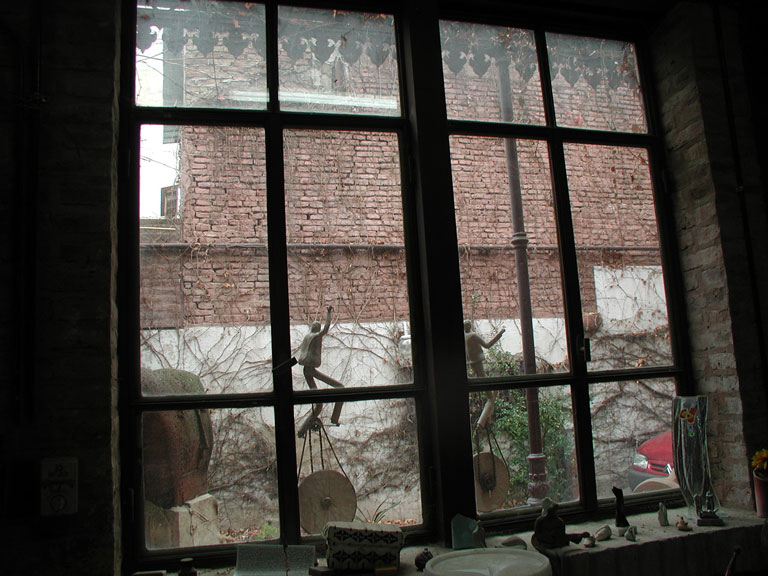 La Galería FUEGO Y FORMA de Marcia Larrubia fue inaugurada en 1989.
Una antigua casa del 1900 reciclada como Estudio, con su Patio de Esculturas y su Sala de Exposición,
es su ámbito de trabajo donde crea sus esculturas, la joyería y produce objetos funcionales.
Trabaja con distintas artes del FUEGO: cerámica, vidrio, metales, que se transforman hasta llegar a la FORMA final.
The FIRE AND FORM Gallery by Marcia Larrubia was  opened in 1989. 
An old house of 1900 recycled as a Studio, with its Sculptures courtyard and Gallery, it is her work environment where she creates her sculptures, the jewelry and makes the functional objects. 
She works with different arts of FIRE: stoneware, glass, metals, which are transformed until reaching the final FORM. 
Hamsters urbanos / Urban hamsters
Figuras circenses/ Circus figures
Esculturas en Plata y Bronce / Silver and Bronze Sculptures
Pequeñas Esculturas / Small Sculptures
Más Esculturas / More Sculptures
Esculturas en Edificios y Casas Particulares / Sculptures in Buildings and Private Houses
Joyas de Cerámica / Ceramic Jewelry
Joyas en Metal / Metal Jewelry
Joyas en otros materiales / Jewels in other materials
Este mensaje de error solo es visible para los administradores de WordPress
Error: La cuenta conectada para el usuario marcialarrubia no tiene permiso para usar este tipo de feed.